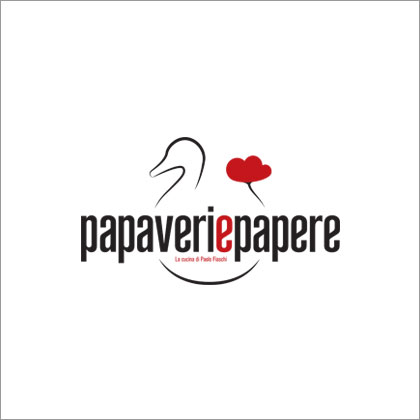 Papaveri e Papere, our intimate restaurant immersed in the green Tuscan countryside, is the brainchild of a collaboration between friends, two entrepreneurs and a restaurateur, back in 2009. Created with the aim of achieving the right balance between Tuscan traditions and contemporary innovation, our restaurant conducts constant research in the kitchen. We treat each ingredient with respect and attention applying contemporary cooking techniques to the typical ingredients that can be found in Tuscan cuisine.
Our restaurant's décor, in keeping with this culinary philosophy, creates a both warm, while at the same time, modern atmosphere. In the summer months, it is possible to eat outside on the veranda, immersed in the green hills of the Valdegola valley, home the famous white truffle of San Miniato.
We curate a menu that features dishes that combine traditional Tuscan staples, (think carefully selected local meats, farm fresh vegetable crudités, and freshly caught fish), with an innovative and original approach to their preparation and presentation. For each season we create a special menu that revolves around enhancing the genuine flavors and ingredients particular to that season. Each dish is then paired with a specially selected wine from our wine cellar.